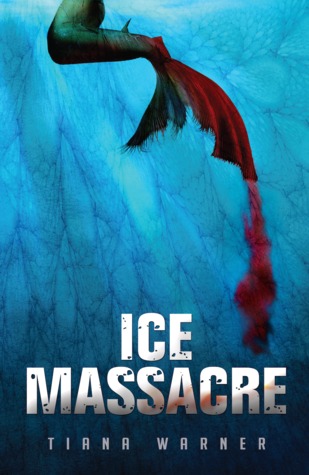 If you like a good story
Read.
This.
Book.
If someone had told me a week ago I would even pick up a book called Ice Massacre I would have laughed. Hard. But I am here now to say I loved this book and that its only weakness was the title.
The plot line, on the other hand, got my attention. In this modern day YA fantasy, the people of the island of Eriana Kwai are in trouble. Merpeople have waged war on them and are starving them out. Warrior mermaids–who morph into (seriously) terrifying sea demons–send fish away from the island and brutally murder fishermen. Like sirens, the mermaids can also cast hypnotic spells over men. So what do the people of Eriana Kwai do? They send a band of trained, 18-year-old women out to battle at sea.
Ice Massacre kept me on the edge of my seat. The writing is strong, the characters believable, the mermaids so, so scary. Worthy of mentioning is that the book also features diverse characters. A good plot twist also lends depth to the story; as a young girl, the main character Meela befriends an injured mermaid. When she grows up, Meela opts to defend her people and battle the mermaids but must keep her cross-species friendship a secret.
This might be one of those books that hit me at a time when I was exactly in the right mood for it. Who knows? Bottom line: it was a blast to read. 5/5 stars.
–Eve Messenger