Yes, folks, it's time for another stroll down TBR lane to see which books remain on the list and which will go. Strangely, every book that ended up on this week's TBR Hole list has a terrible cover. Except for Challenger Deep. I think.
Here's how the Down the TBR Hole game is played (created by Lia @ LostInAStory):
1. Go to your Goodreads to-read shelf.
2. List books in ascending order (oldest first).
3. Take the first 5 (or 10 if you're feeling adventurous) books.
4. Read the synopses of the books.
5. Decide: keep it or should it go?
Genre: YA contemporary
Goodreads rating: 4.14
Number of Pages: 320
I liked Shusterman's book Unwind, so I thought I'd give Challenger Deep a try. Unlike Unwind, which is YA dystopia, Challenger Deep is a YA contemporary that explores mental illness through the viewpoint of a brilliant boy absorbed in the fantasy that he lives on board a ship headed for the deepest point on Earth: the Marianas Trench.
Verdict: Keep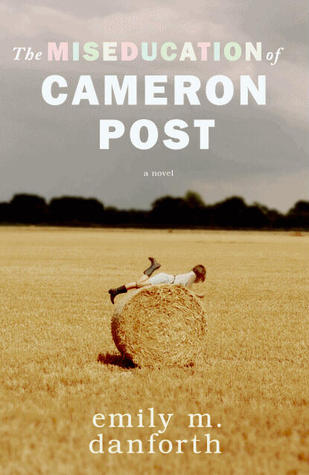 Genre: YA LGBTQIA
Goodreads rating: 3.98
Number of Pages: 470
In this "funny and heartbreaking" book, Cam is a girl who likes girls. When Cam's parents die, she is forced to move in with her conservative aunt in Miles City, Montana–where she falls for a cowgirl named Coley. Sounds like a winner. 🙂
Verdict: Keep (and move higher up TBR list!)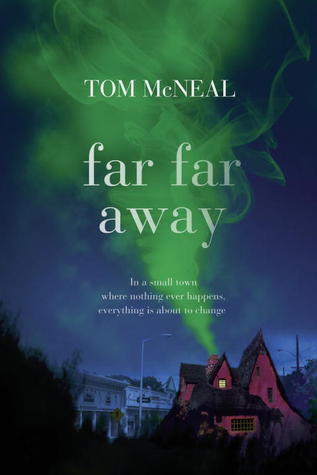 Genre: YA fantasy
Goodreads rating: 3.88
Number of pages: 384
Jeremy Johnson has lost his mother and now hears the ghost of Jacob Grimm (one of the Grimm brothers) speaking to him. The story is told from the first person POV of Jacob Grimm, who also protects Jeremy from evil. Interesting premise. Readers seem to either love it or hate it.
Verdict: Keep 
Genre: New-Adult Romance (aren't they all?)
Goodreads rating: 4.40
Number of pages: 423
I must have heard something really special about this book if I added it despite the fact that it's a romance–which I don't normally read. The ending is supposedly a real tear jerker. Maybe I'll save it for when I'm in the mood for a good cry.
Verdict: Keep 
Good Omens by Neil Gaiman and Terry Pratchett
Genre: Adult Fantasy-Humor
Goodreads rating: 4.25
Number of pages: 412
Oops, I forgot I took a look at this one not too long ago. I adored Neil Gaiman's The Graveyard Book, enjoyed Anansi Boys, and appreciated  most of Neverwhere, but when I recently picked up Good Omens I found I just wasn't in the mood for the "wink, wink, nudge" writing voice.
Verdict: Toss