Thanks to the beautiful book blogger with exquisite reading tastes, Cover2CoverMom, for this awesome book tag because, well, reflecting on books and movies might possibly make me happier than not having to wake up for work in the morning.
Best Book I've Read So Far In 2017
Illluminae by Amie Kaufman. It's thrilling and entertaining. The hardcover version is super creatively presented through e-mails, case notes, diagrams, etc., but let me tell you a little secret: the audio book version is amazing, too. I worried it might not capture the unique storytelling of the hardcopy version, but the audio book was GREAT. No wonder it won the 2016 Audie Award for Multi-Voiced Performance!
Best Sequel I've Read So Far In 2017
Looking back on this year's books so far, I'm surprised how few sequels I've read–or rather, maybe not that surprised, since I've always favored stand-alones. Nonetheless, in this category, I'll have go with A Conjuring of Light (Shades of Magic #3) by V.E. Schwab. (More about that in a different category below.)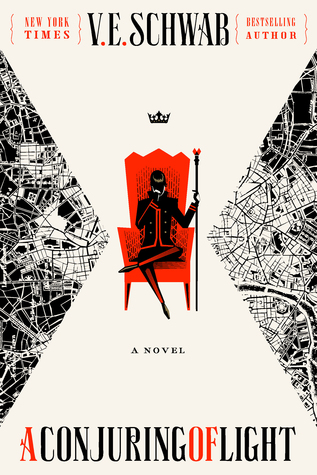 New Release I Haven't Read Yet, But Want To
I'm excited about Renee Ahdieh's newest book, Flame in the Mist. Her writing is lovely and the story takes place in Japan, so. . .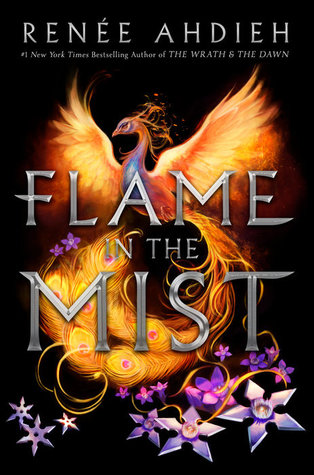 Most Anticipated Release for the Second Half of the Year
Wonder Woman: Warbringer by Leigh Bardugo!!!
Bardugo KNOWS how to write action and adventure. Her female characters are so strong–I'm thinking of Nina and Inej from Six of Crows. Yep, surely Bardugo will knock it out of the park with Wonder Woman.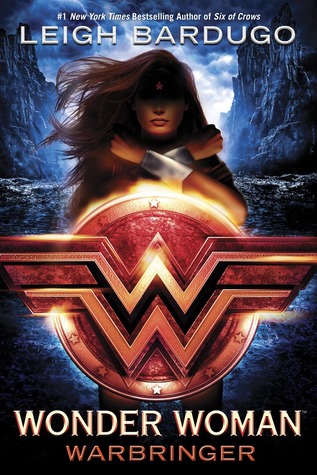 Biggest Disappointment
Uh-oh. Okay, this is kind of like a kid being disappointed because Santa brought a shiny new bicycle rather than the motorized scooter the kid was expecting, but I have to say my biggest disappointment might have been A Conjuring of Light by V.E. Schwab (gasp! my FAVORITE AUTHOR?!). Don't get me wrong, I enjoyed the book immensely, but the disappointment stemmed from how a couple of huge plot points raised in the first book–that I was dying to see resolved–were glossed over in the finale. Otherwise, A Conjuring of Light was fantastic.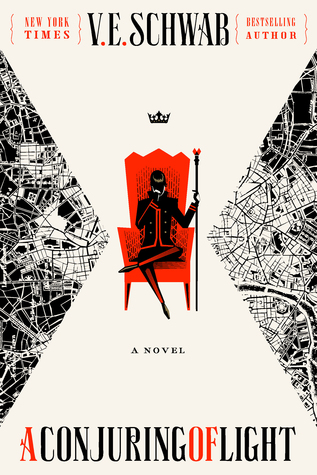 Biggest Surprise
Because I was intrigued by the story and atmosphere of the movie Carol starring the Cate Blancett and Rooney Mara (probably two of the best actresses working right now), I wanted to read the book it's based on. The The Price of Salt. gave me one of my favorite new (well, from the 1950s) writers, Patricia Highsmith. Her writing is flawless. I loved every word of The Price of Salt.
Favorite New Author
See "Biggest Surprise" (above.).
Newest Fictional Crush
Cassie's love interest–sweet, geeky, sincere Reid–from The Upside of Unrequited by Becky Albertalli. I have a soft spot for awkward, true blue boys.
Newest Favorite Character
EVERY character in Laini Taylor's Strange the Dreamer . Seriously, you guys, you have to read this one. The world-building will whisk you away.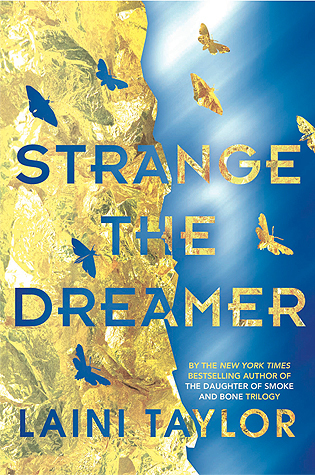 Book That Made Me Cry
Number the Stars by Lois Lowry definitely made me cry. There were truly noble characters and powerful, moving moments. I definitely wiped tears from my cheeks as I read.
Book That Made Me Happy
Shocker: I don't read a lot of happy books, so back we go to Illuminae. It made me happy because it had a fresh concept and was utterly entertaining.
Favorite Book to Film Adaptation I've Seen This Year
Wonder Woman!!!!!!!!! The scene when Diana bravely charges into No Man's Land to draw enemy fire so the others can cross fires me up every time. Did you know the movie studio wanted director Patty Jenkins to REMOVE THIS SCENE ENTIRELY? It is the BEST SCENE IN THE MOVIE. Thank God Jenkins stuck to her guns.
Favorite Review I've Written This Year
This year has been so crazy busy I'm happy to have written ANY reviews!
Most Beautiful Book I've Bought So Far This Year
The blue and gold cover of Strange the Dreamer by Laini Taylor is everything. What a gorgeous color combination. I already liked it from the pictures I'd seen, but when I held the book in my hand, the gold shimmered and seemed three-dimensional. Beautiful!
Books I Need To Read By The End Of This Year
So. Many. The average number of books I read is WAY down from ten books to around four, so my TBR's backing up worse than my kitchen sink at Thanksgiving. These are some of the many books I'd like to get to before the end of the year:
The Winner's Crime by Marie Rutkoski
Truthwitch by Susan Dennard
An Ember in the Ashes by Sabaa Tahir
The Girl Who Circumnavigated Fairyland in a Ship of Her Own Making by Catherynne Valente-Must read this if for no other reason than it has the longest title I've ever seen.
The Hate You Give by Angie Thomas – Because EVERYONE is talking about it. 
Fahrenheit 451 by Ray Bradbury – I can't believe I didn't get to this in high school–sorry, Mrs. Bernard!
Ten Thousand Skies Above You (Firebird #2) by Claudia Gray
Poison Study by Maria V. Snyder
Rebel Belle by Rachel Hawkins
Alanna: The First Adventure (Song of the Lioness #1) by Tamora Pierce – I haven't read any Tamora Pierce yet and really want to!
— Eve Messenger
I TAG THE FOLLOWING WARM, FUZZY BLOGGING FRIENDS:
Lila @ The Bookkeeper's Secrets
Michelle @ Bibliophile Struggle
Carolyn @ A Hundred Thousand Stories