Decisions, decisions. All three library books I requested from Overdrive became available at the same time! That means I have only two weeks (no renewals) to read all three, and no idea how long it will take before they're available again. If I were a faster reader, this might not be a problem, but since my days are also filled with writing my own books, taking classes and, y'know, life, I'll probably only get to one, maybe two, of these three books–and I'm really excited to read all three!
Help! Which book should I start with?
The Library at Mount Char by Scott Hawkins 
"A library with the secrets to the universe." Yep, that definitely captures my attention. Protagonist Carolyn was once a normal American. Now she wonders if the cruel tutor called Father who captured her and her adopted siblings and trained them in the ways of the library might be God. Then Father goes missing, and Carolyn must battle fierce competitors for control of the unguarded library.
Unspoken (Lynburn Legacy #1) by Sarah Rees Brennan
Kami Glass is a girl detective from a sleepy English town who has spoken to a boy inside her head all her life. Haunting atmosphere, humorous,  and charmingly creepy. This looks like it could be a really fun read.
The Darkest Minds by Alexandra Bracken
Ruby survived a mysterious disease that killed most American children, and it gave her dangerous powers. Now she's on the run for the only haven for kids like her. When she arrives, she finds nothing at the haven is as it seems, least of all its mysterious leader (who I'm pretty sure she gets in a romantic relationship with). A lot of readers say the first couple of hundred pages are a slow burn but that the ending is completely amazing (which how I felt about Six of Crows).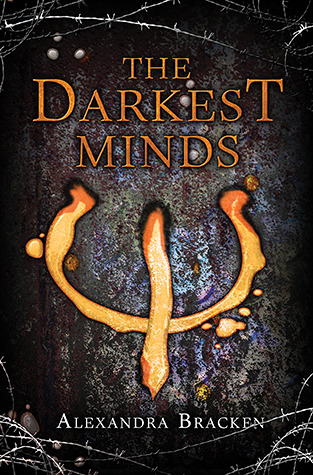 –Eve Messenger