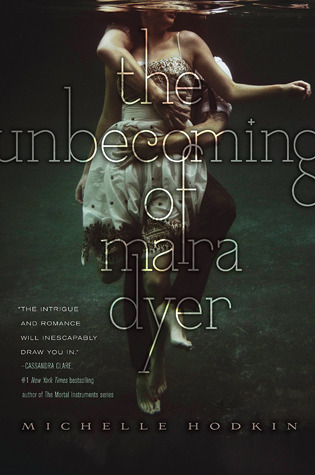 The Unbecoming of Mara Dyer by Michelle Hodkin, Kindle edition, is on sale at Amazon for $2.99, less than the price of a Starbucks drink "tall" size, meaning "small," which still confuses me. Anyway. . .if, like me, you're curious to read this dark paranormal YA fantasy, here's your chance to do it on a budget.
Speaking of author Michelle Hodkin, on Sunday 7/24  at Comic-Con in San Diego, she's slated to be part of an INCREDIBLE panel of YA authors. Check this out! Seriously!
Renee Ahdieh (The Wrath and the Dawn series)
Victoria Aveyard (The Red Queen series)
Michelle Hodkin (The Mara Dyer Trilogy)
Lauren Oliver (Vanishing Girls)
Brendan Reichs (Virals series)
Victoria Schwab (A Darker Shade of Magic)
Laini Taylor (Strange the Dreamer)
Adam Silvera (More Happy Than Not)
The topic is "What's Hot in Young Adult Fiction." If you're at Comic-Con and you get a chance to sit in on this panel, please post details on your blog or message me. I would so loooove to be there.
–Eve Messenger