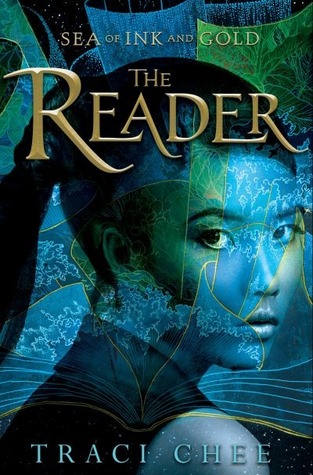 Hello, fellow book junkies! During winter break, I packed The Reader to take with me on a trip, leaving the dust jacket at home so it wouldn't get bent up in my suitcase. But then the very moment I finished the book, I was DYING to have that stunning (see picture, above) dust jacket back because The Reader is so unique and amazing that it deserves to look gorgeous, too.
The best way I can think of to describe The Reader is that it is a "thrilling fairy tale." The world-building is in a league with Leigh Bardugo, the writing style is reminiscent of the brilliant V.E. Schwab, and there's a fairy tale quality that is all Traci Chee. If you like The Winner's Curse, A Darker Shade of Magic, and/or Rebel of the Sands, you'll love The Reader.
Interestingly enough, there was a glitch in the lead-up to my reading this book. When I first heard about The Reader and then checked out the wonderful excerpt, I got so excited I pre-ordered it, meaning not only did I get the book as soon as it came out in September, I also received the little poem/art print and book plate goodies that came with it–which, as pretty as they were, ended up in a pile with book merch bling I've received with other pre-ordered YA books. Yes, it's fun getting free stuff–especially when it's book-related–but, to be honest, I haven't figured out a good use for pretty poem/art prints, temporary tattoos, book postcards, book plates, etc. Anyway, it's nice having them. XD
So, back in September I was excited to read The Reader, but then I discovered–oh, no–there are pirates in it.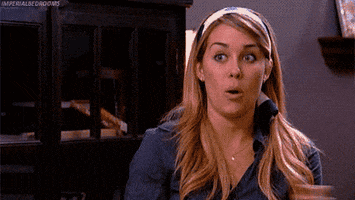 I am not at all into pirates; I mean, I didn't even get past the first Pirates of the Caribbean movie. So this meant The Reader got put on a back burner for three months. As it turns out, there was nothing to fear. Yes, pirates do appear in The Reader, but they are not the central focus of the story and–guess what–I LOVED them! The pirates are noble and loyal and roguish in the best way.
Here's what The Reader is about: a girl named Sefia who is left on her own after the death of her parents (shocking YA fantasy set-up, right?) In Sefia's world, reading does not exist, but somehow she comes into the possession of a book. Sefia also has an ability to see golden light beyond normal life, where she witnesses people's histories. Lots of other things happen, but I won't go into much plot detail so you can savor the thrilling adventure for yourself. I'll just say The Reader gets better and better as you go along, and it's exciting how everything ties together. There's also a lovely slow-burn romance with a character I sincerely hope we get to learn much more about in book two. Yes, I am already planning to read book two, cannot wait for it, in fact.
To be honest, for the first few chapters, The Reader's story structure feels too busy. Several POV characters are introduced, there are interjections of distinctly different fonts that mean special things, and some of the chapters are from a book Sefia is reading in the story–which we're not aware of first, and that's a bit confusing. After a few chapters, though, the story comes together beautifully and completely sweeps you away.
As a fantasy book for teens, it might hurt a bit that The Reader features some characters who aren't adolescents, but those characters are so compelling and interesting, I didn't mind at all.
All in all, I'd have to say The Reader is in my top eight favorite reads of the year. It was the last book I read in 2016, and I'm thrilled to end on such a high note.
Happy Reading and Happy New Year!
— Eve Messenger