There seems to be a common theme running through the books I'm reading this month: characters who are impossible to classify as either good or evil. This unintentional trend began with Vicious, in which V.E. Schwab punched me in the face with "who's really the villain here?"
This month I jumped on the Netgalley train. Out of three ARCs I've read so far this month, my favorite was The Graces by Laure Eve. Talk about morally ambiguous characters! You never quite know what everyone's about until the end. The Graces is a contemporary paranormal YA story about young witches, which takes place in a vaguely British seaside town (though the author never identifies the town by name–which is the only thing that irked me.) If you're interested, here's my Goodreads review. Check out this fantastic cover.
I'm halfway through Nimona, which is a crazy adorable comic/graphic novel (I never quite know the difference). And again with morally ambiguous characters–I am so rooting for Nimona and her "boss" despite (because of?) the fact that nothing makes Nimona happier than hatching villainous plans.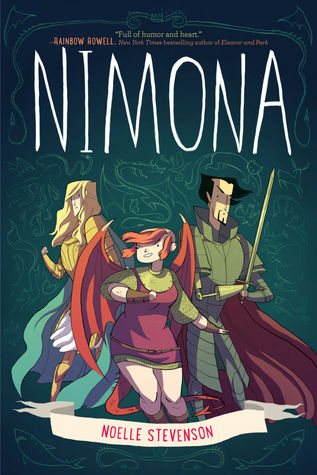 Have any of you read Code Name Verity by Elizabeth Wein? I'm about six chapters into it and having a hard time loving it. The writing is high level, and juicy plot twists are sure to come, but I'm feeling pretty textbookish about it, partly because Code Name Verity is reminding me, like a bucket of ice water over my head, why I do not like war era fiction, or technical stuff, like all the airplane model and engine part references. I want to like this book, so if you've read it and liked it, I'd love to hear why.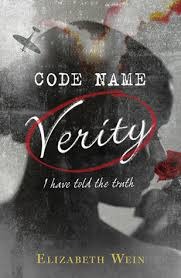 –Eve Messenger