Hello, fellow book junkies! I am thrilled to share this first in a series of retrospective bookish challenges for each day of December. I first noticed "All the Books of 2016" (created by @AnneReads for #bookstagram) on Cristina @ My Tiny Obsessions' blog and knew right away I had to do it. Think about reading? Delight in all the books I've read this year? Yes, please. XD
In case you'd like to do it too, here are all the challenges @AnneReads came up with:
For this post, I'd like to start with challenges 1 and 2. . .

"First Read of the Year"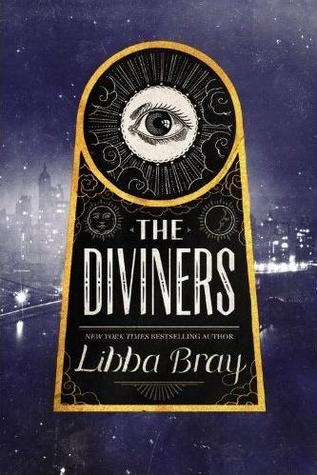 My first read of 2016 was The Diviners by the "divinely" talented Libba Bray. This spooky paranormal YA story set in 1920s NYC was a fun book to start the year with. I happily lost myself in the adventures of Bray's amazing characters and felt transported right out of the 21st century. At 578 pages, The Diviners was the second longest book I read–the longest being book #2 in the Diviners series, Lair of Dreams, at a whopping 618 pages. Which brings me to my next topic. . .

"Shortest Book I Read"

If graphic novels don't count, then the shortest book I read was The Day We are Born by Philippa Cameron at 210 pp. I wish I had more to say about this book but, alas, the story did not rise to the level of the evocative title.
However, if graphic novels do count, then the shortest book I read in 2016 was Captain Marvel Higher, Further, Faster, More vol. 1-6 by DeConnick & Lopez–which I ADORED. Captain Marvel was 100 pp. of pure escapism, rich illustrations, and many strong, inspiring female characters. Endless gratitude to Carolyn @ A Hundred Thousand Stories for turning me onto this series.
Happy Reading & Happy Holidays to all you wonderful book lovers out there.
–Eve Messenger